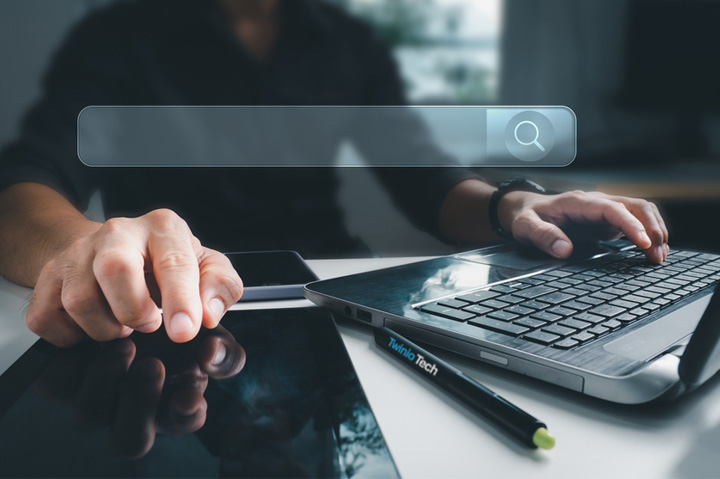 4 Quick Tips for Writing High-Quality Content.
September 22, 2022
Editor's Picks Showcase: Standout Corporate Gifts & Incentives
These items shouldn't be relegated to the last month of the year. Suggest to your clients that they use them year-round to recognize and motivate employees and customers.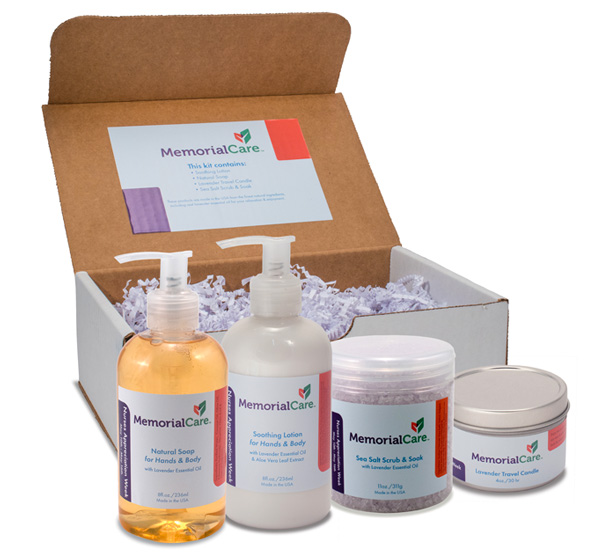 Bath Promotions (asi/38850)
Clients can pamper their employees – both onsite and remote – with this gift set (Home-Spa-Box) that contains hand and body lotion, shower gel, sea salt scrub and soak, and a travel candle. All products are made in the USA with natural ingredients, and available in one of two aromatherapy scents infused with essential oils: Australian eucalyptus and French alpine lavender.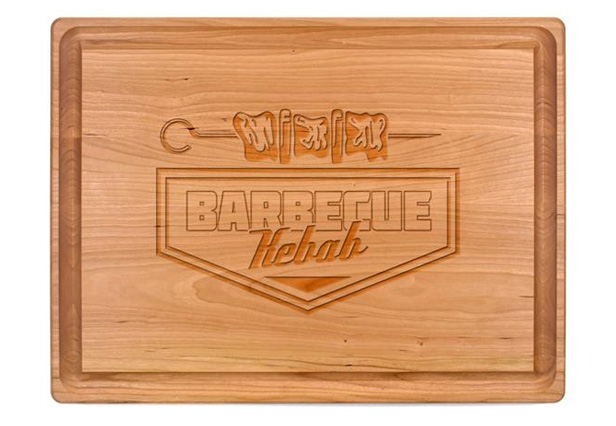 Calico (asi/74601)
Looking for a corporate gift that will be appreciated and used? Consider this cherry wood butcher block cutting board (C2073). It measures a generous 15" x 20" x 1 ¼" and includes an all-around juice groove to keep tables and countertops clean. Chop to it!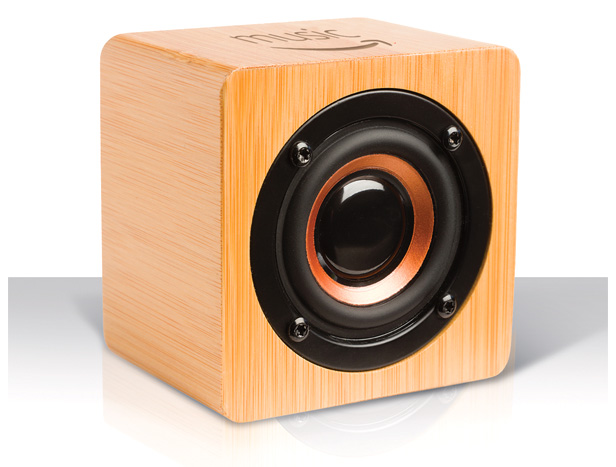 C-Slide (asi/43075)
Combine natural bamboo with a high-tech Bluetooth device to give a space a more organic feel. This wireless speaker (AS-BTSW-ST) features a compact, lightweight design with high-quality sound. Provides relaxing background music while the user is traveling, entertaining outdoors or sitting at different workstations.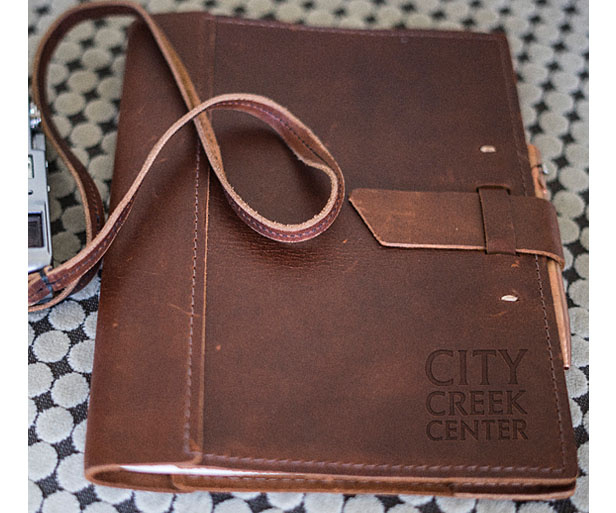 Rustico (asi/84264)
Ideal for the growing professional, this handmade leather notebook cover (BK0222-MS-BK) offers plenty of room for detailed notetaking and storing loose papers. It's refillable and secured with a functional buckle strap. Choose from six colors.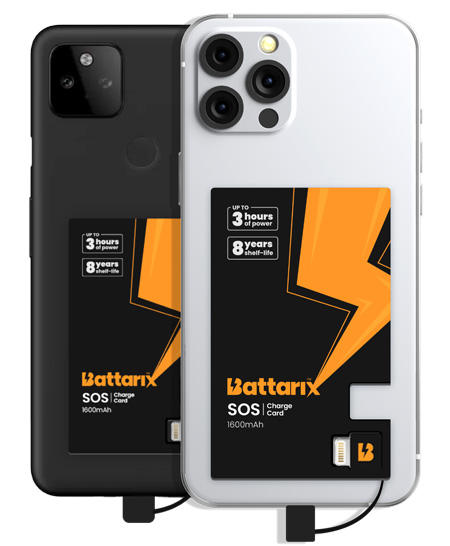 Battarix Enterprises (asi/38782)
Small but powerful, the Battarix SOS Charge Card is a pre-charged, single-use power supply that's easy to take anywhere. It's a self-contained unit the size of a credit card, so it fits easily in a pocket, purse, glove compartment or wallet. Provides on-the-go power without cables or outlets. Compatible with all phone types.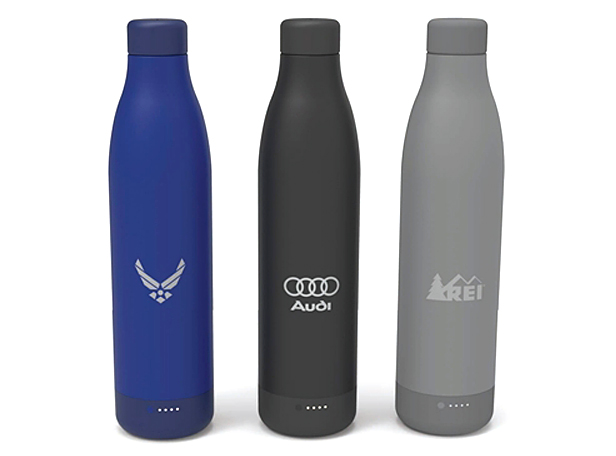 Tylt Inc. (asi/92419)
This 17-oz. Power Bottle (PWRH20BK-T) charges mobile phones and other devices. It's double-layered and vacuum-insulated, and made with food-grade stainless steel. Fits most cup holders, it's also BPA-/BPS-free, and dishwasher-safe. The battery base is waterproof and removable for cleaning.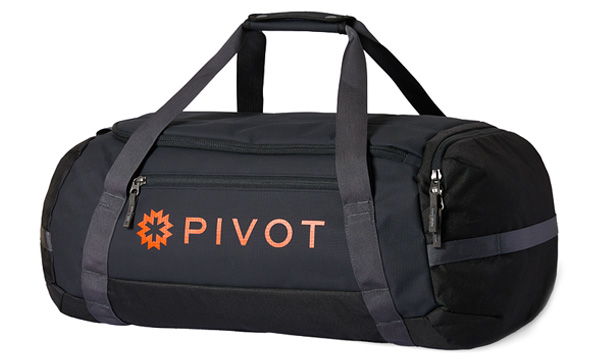 Pivot Products (asi/78008)
The urban duffel bag's large main compartment gives the user easy access to clothing and gear for weekend excursions. The U-shape zipper runs the length of the bag, making it easier to pack and unpack belongings. Easy to stow in airplane overhead compartments.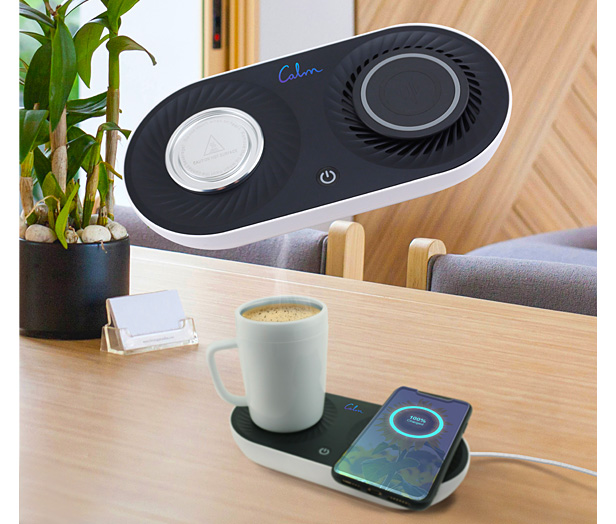 Twintech Industry Inc. (asi/92357)
End-clients who want to own that all-important piece of real estate called the desktop should consider the Chi-Charge Trio (2095). It's a smart desk accessory that wirelessly recharges compatible smartphones while helping to keep drinks hot or cold. It also comes with a mug.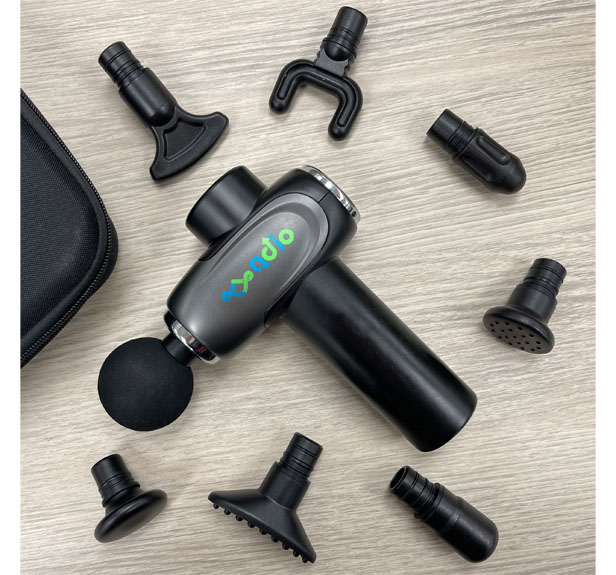 Logoincluded (asi/67837)
Here's a promo item that offers lots of "aaaaaaaahs." This high-performance massage gun (MG04-US) features eight interchangeable head attachments and eight speeds. It's rechargeable, lightweight and packaged in a zippered case.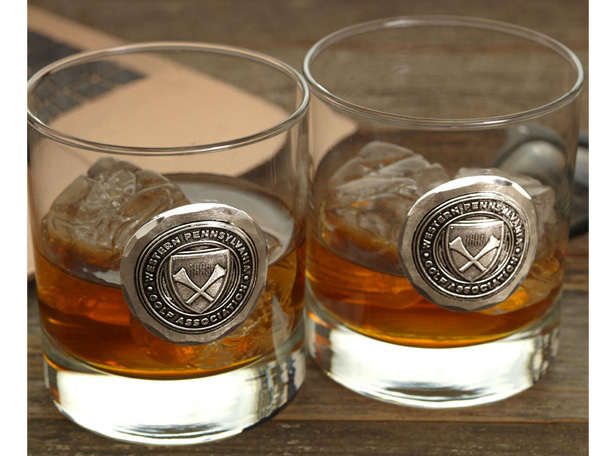 Wendell August Forge (asi/37457)
If your clients are looking to recognize achievement, record sales or star employees, suggest this two-piece rocks glass set with medallion (365-S2). The 9-oz. glasses feature a custom metal medallion hand-hammered with a logo, brand name and any custom design. Handcrafted in the USA, this set comes in a two-piece black gift box.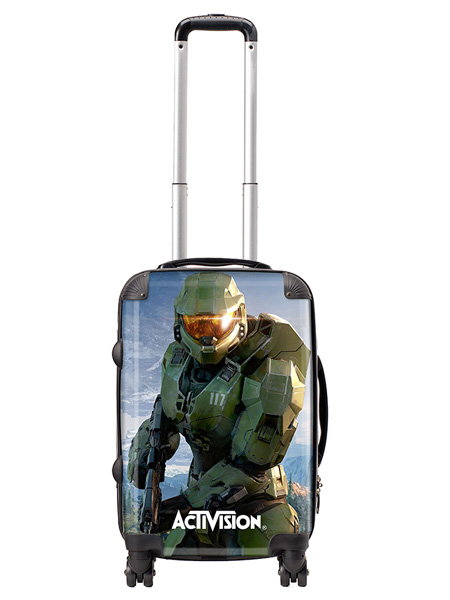 Personalized Luggage (asi/77740)
This customizable suitcase (18183) fits in planes' overhead compartments and comes with a personalized cover printed on high-quality canvas. Includes an internal alloy telescopic handle with push-button system, side-mounted TSA locks and carry handles on the top and side.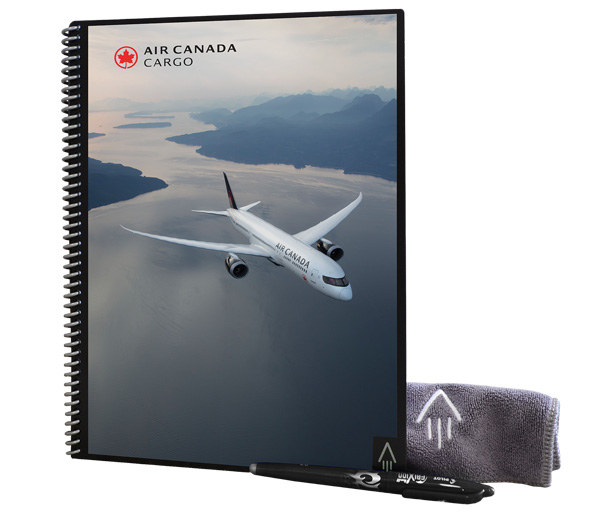 Rocketbook (asi/83078)
The Rocketbook (RB-FUS-EXEC) is a smart, reusable writing tool that transforms traditional handwriting into a cloud-connected experience. Help your clients brand their business, events and products/services and launch their businesses with endless reusability.