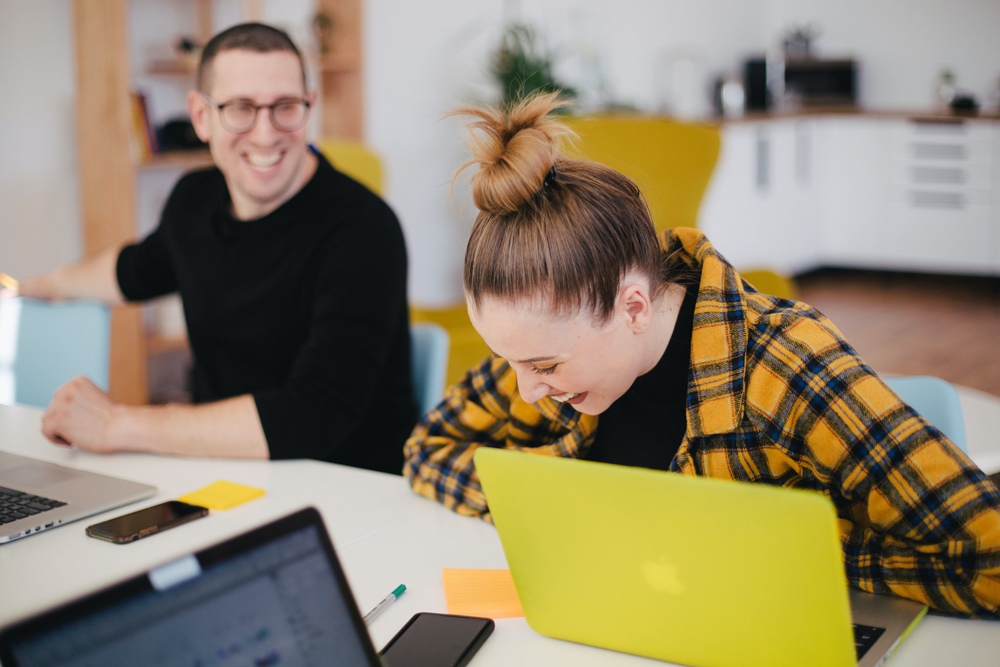 5 Ways Leaders Achieve Genuine Employee Engagement
August 5, 2021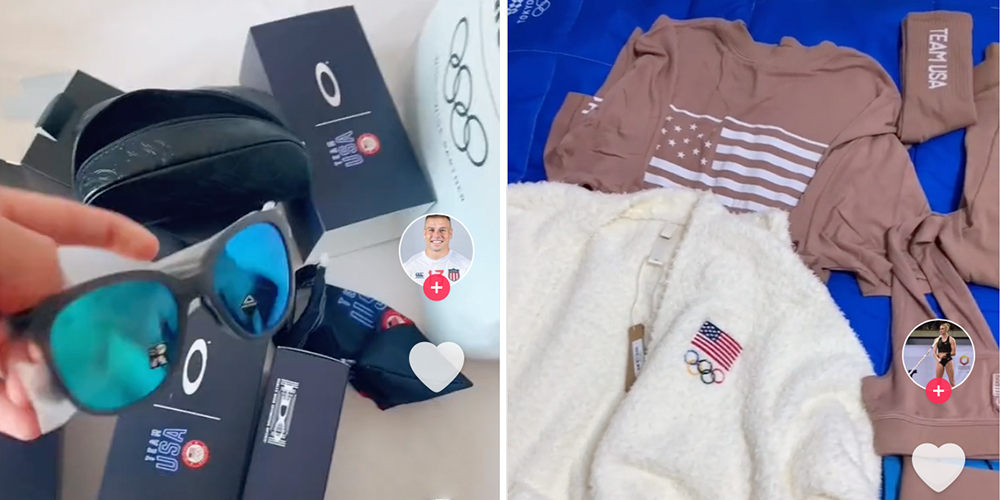 Olympians Showcase Epic 'Swag Bags'
August 5, 2021
Several apparel brands are using QR codes and NFC technology to create "digital passports" that allow consumers to track a garment's lifecycle.
By Theresa Hegel | asicentral.com
When you scan the QR code printed on the tag of a TS Designs shirt, you can find out exactly where the cotton was grown, spun, knit, finished, cut and sewn. And, if you're so inclined, you can actually shoot the farmer an email, give the fabric finisher a call, or drop in on the textile mill.
"We give you, the consumer, that farmer's name, phone number, physical address and email, so you can connect directly through that person," says Eric Henry, president of TS Designs, a North Carolina-based apparel decorator that follows a "dirt to shirt" made-in-the-USA model. "It's the way we define transparency. … I'm not saying it's the only way or the right way, but there are no surprises after the fact then. You're not going to get the shirt, then read about potential slave labor in China."
Henry compares it to the Airbnb model of doing business – where the information about all parties involved is out there for everyone to see and the prospect of bad reviews keeps behavior above-board. "It regulates itself," he says.
TS Designs has been in the sustainable apparel space since the 1990s and has used various methods to communicate its transparent supply chain over the years. About a decade ago, Henry says, the company would add a contrasting thread inside the sleeve and tail of its T-shirts. Consumers could visit a website and enter the thread color to track where their shirt was made. Transitioning to a QR code simplified things, allowing people to get the same information by scanning it with their phone – no typing or clicking necessary.
Technology Simplified
It wasn't long ago that the demise of the QR code was declared – written off as a quaint trend of the last decade. But QR codes and technology like near-field communication (NFC) have been resurging lately. NFC is a way for two electronic devices to communicate over very short distances, about 4 centimeters or less. An NFC chip can be embedded in various products and programmed to do simple tasks – like open a special website detailing a brand's sustainability story – when users hold their phones close.
There are several reasons these tech solutions are enjoying a renaissance of sorts. First, the "educational barrier has been solved now for QR codes," according to Amanda Latifi, co-founder of Hafta Have, a company that provides online tools for retailers. Early on, the novelty of QR codes wore thin when people had to download a separate app to read them. Now that they're compatible with the cameras on most phones, the codes are an easier and more seamless way to market themselves and share information.
The other big factor, of course, was the pandemic, which had everyone scrambling to implement contactless solutions to common situations, whether as a way for restaurants to share their menus digitally or to provide an avenue for touch-free payment.
QR codes and NFC have become especially relevant for sustainable apparel companies. The technology allows brands to tell their story, improve accountability and enhance transparency, but also track valuable consumer data.
Earlier this year, sustainable fashion brand PANGAIA partnered with connected products company EON to create "digital passports" for some of its products. Powered by a QR code and a cloud-hosted digital twin, the passports are printed onto the garments' care labels and allow consumers to access a garment's unique journey and product-level impact reporting in an interactive way, according to the company.
"It's important to us that information on where and how PANGAIA products are made is accessible and engaging," Maria Srivastava, chief impact officer at PANGAIA, said in a press release. "Taking cues from social media, our new digital passports are putting personalized data around traceability and sustainability at the fingertips of our customers in a fun and interactive way, so they feel empowered to make the best possible choices. As well as helping propel us forward on our own circularity journey, we believe that product digitization is fundamental to driving industry change and accelerating our Earth-positive future – one which gives back more than it takes."
When scanned by a customer's phone, PANGAIA's digital passport unlocks a bespoke digital experience designed to simulate the user experience of a social media platform. Customers can track a product from its origin through its purchase, transportation and aftercare. This includes provenance information and mapping of the dyeing, production and distribution facilities. The digitized product experience will allow PANGAIA to update customers in real-time as the breadth of their impact reporting evolves. For example, carbon and water impact data could be added retrospectively to a digital passport if the results of such assessments were pending when the garment was purchased.
Authenticity, Accountability and Action
QR codes also help maintain accountability at the end of a garment's lifecycle. Avery Dennison, an apparel labeling company, announced a partnership earlier this year with Ambercycle, a Los Angeles-based post-consumer garment recycler. Through the partnership, intelligent care labels are attached to Ambercycle's garments. The digital labels help advance the circular economy since recyclers can be confident of the composition of a garment.
"These labels are an exciting development, as consumers can discover their garment's story, see how it was made and understand the environmental benefits from their choice," Sarah Swenson, global senior sustainability manager for Avery Dennison RBIS, said in a press release. According to Swenson, the labels eliminate the confusion of what to do with a garment when the wearer is finished with it. Most will just throw it in the trash. The label, however, will instruct them to send the garment back to Ambercycle, where it will be recycled back into a new textile. "Brands," Swenson says, "can benefit from access to a deeper level of data both in terms of shopper engagement and also understanding just how many items remain in the circular economy."
Creating digital labels is also important for rooting out counterfeits, which goes hand in hand with sustainability, according to Rossella Munafò, head of sales and marketing for Certilogo, an Italian company that helps brands like Versace and Moschino with product authentication.
"In our opinion, anyone who claims they sell sustainable products should be able to prove their product is authentic," Munafò says. "Otherwise, the message loses all meaning. … Authenticity is a hygiene factor for sustainability."
It's not enough, she adds, to simply slap a serial number, QR code or NFC on a product. "You need to have a system in place that's capable of recognizing that label and, most of all, distinguishing that label from cloned labels," Munafò adds. If the code just takes a user to a URL, that's simple enough for someone to copy and put on a fake product, she says. Instead, the codes on the physical product need to be backed up by a secure digital system ensuring they're the real deal.
The other power of QR codes and NFC is how brands can use them to glean user data from a physical product. That was the idea behind a pitch Imprint Genius (asi/230604) came up with for Democratic Sen. Elizabeth Warren when she was a candidate in the last presidential primaries. The distributor proposed making her whole slate of promotional products carbon-neutral. Each item would also have a QR code printed on it, either discreetly on a T-shirt hangtag or large on a yard sign. People who scanned the codes would be taken to a website showing how many trees were planted for each product made, with a map of where each tree was located.
"From a data standpoint, it was really cool," says Isaac Hetzroni, CEO of Imprint Genius. "You could see how many people were scanning the different signs. You could have each individual QR code associated with a geolocation, and in theory, if you had enough scans you could extrapolate the data out and figure out what areas were the best place to put signs and which cities cared the most about it."
The proposal for the Warren campaign never went anywhere, but Hetzroni believes the concept still has a lot of merit.
"Why not have a QR code on all your hangtags to learn about the sustainability aspects?" he asks. "If someone hands you a T-shirt at a conference … and you can scan it and learn about the journey, the thread and the carbon-offset cost, it just adds another level of connection between the brand and consumers."
Still, Hetzroni and other promo distributors aren't convinced that connected products used specifically for transparency and supply chain tracking will become widespread in the industry. For small mom-and-pop distributors, the technology is likely too complex to implement right now, Hetzroni says.
Plus, there are already so many layers between distributors and end-users, says Mitch Silver, vice president of marketing and sales at Printable Promotions (asi/299458). "We're so far removed from the actual end-user that I don't think me putting in a trackable code for something I'm selling for my customer would connect with the customer who's getting it as a gift," he says.
There are exceptions, of course. Top 40 supplier Gemline (asi/56070) offers products from premium retail drinkware brand MiiR, which reserves 3% of its revenue to giving projects. Each MiiR product comes with a "Give Code" on the bottom, which recipients can register online to follow along and receive project updates and information related to advocacy, volunteer opportunities and more. MiiR has donated more than $2 million to 72 projects, including clean water initiatives, according to its website.
Atlantis Headwear is a sustainable hat company based in Italy, offered exclusively in North America through Counselor Top 40 supplier Sportsman Cap & Bag (asi/88877). Atlantis began adding QR code labels linked to its traceability system three years ago to share its sustainability strategy, according to Federico Pasini, brand and sales director. "We believe transparency builds trust," he adds.
Scanning the QR code on an Atlantis cap's internal label opens access to the product passport with information about production area, ports of departure and arrival, quality control, shipping, as well as technical specification. Some Atlantis caps also embed an NFC tag in the bill, which when tapped outlines the sustainability journey of the product, including the added value of using recycled polyester fibers or organic cotton, according to Pasini. In addition to recycled polyester and organic cotton, the headwear brand has introduced products that use recycled cotton, recycled plastic and recycled woven and embroidery threads into the promo industry.
Whether such products will gain a larger foothold in promo remains to be seen, though certainly the widespread shortages and supply chain issues the pandemic catalyzed have made sourcing transparency and domestic manufacturing a hot-button topic. Just-released data from Counselor's State of the Industry report shows that despite a spike in interest in U.S.-made items early on in the pandemic, ESP searches for such products have been on the decline, returning to 2019 levels. Still, according to ASI Research findings, 46% of consumers have a more favorable opinion of an advertiser that gives them an environmentally friendly product; the figure is even higher (53%) for consumers 55 and over. For the audience demanding increasingly sustainable solutions, a connected neck label that tracks an item's life cycle could be an important value-add and unique selling point.